MYKU Sardonyx Gold Watch 32mm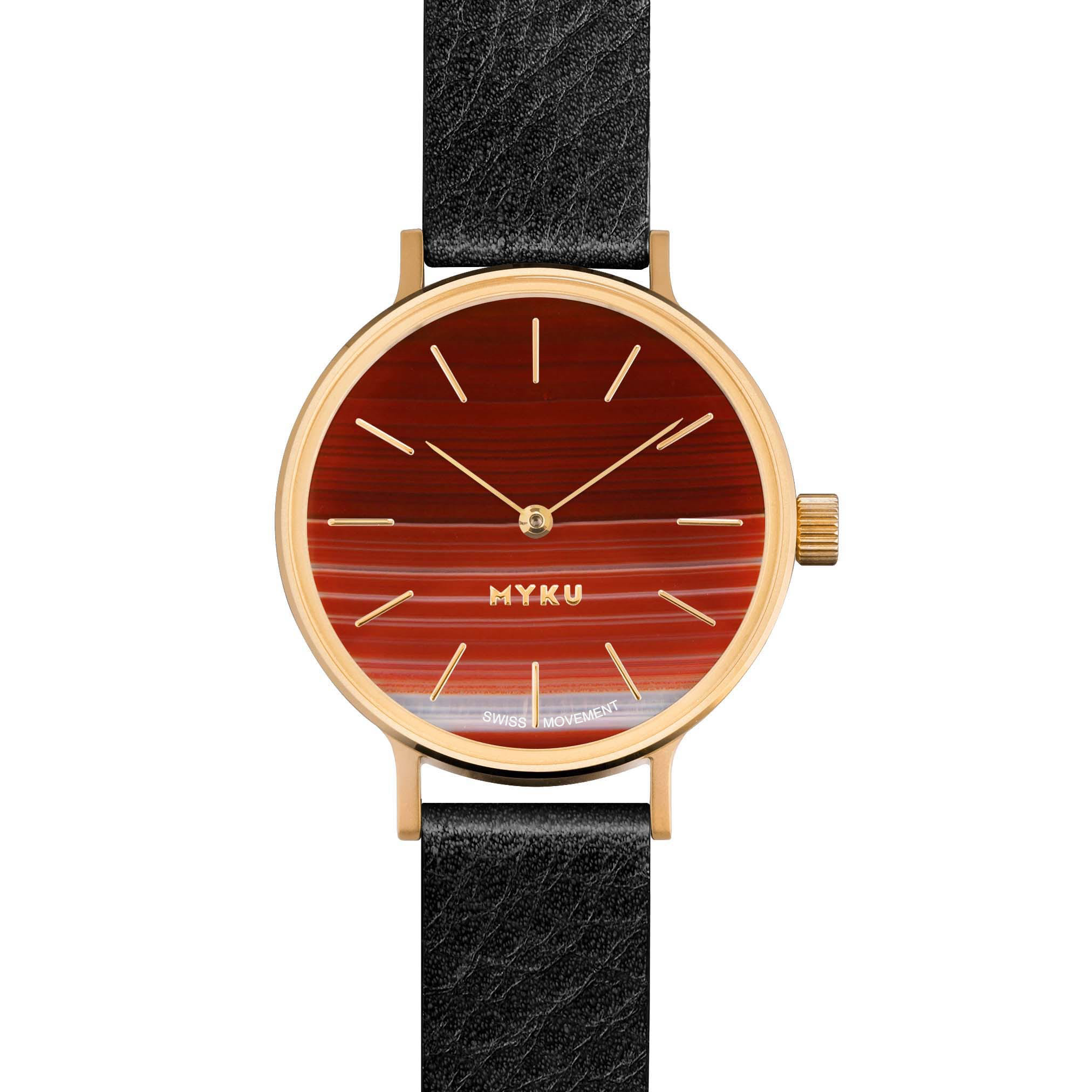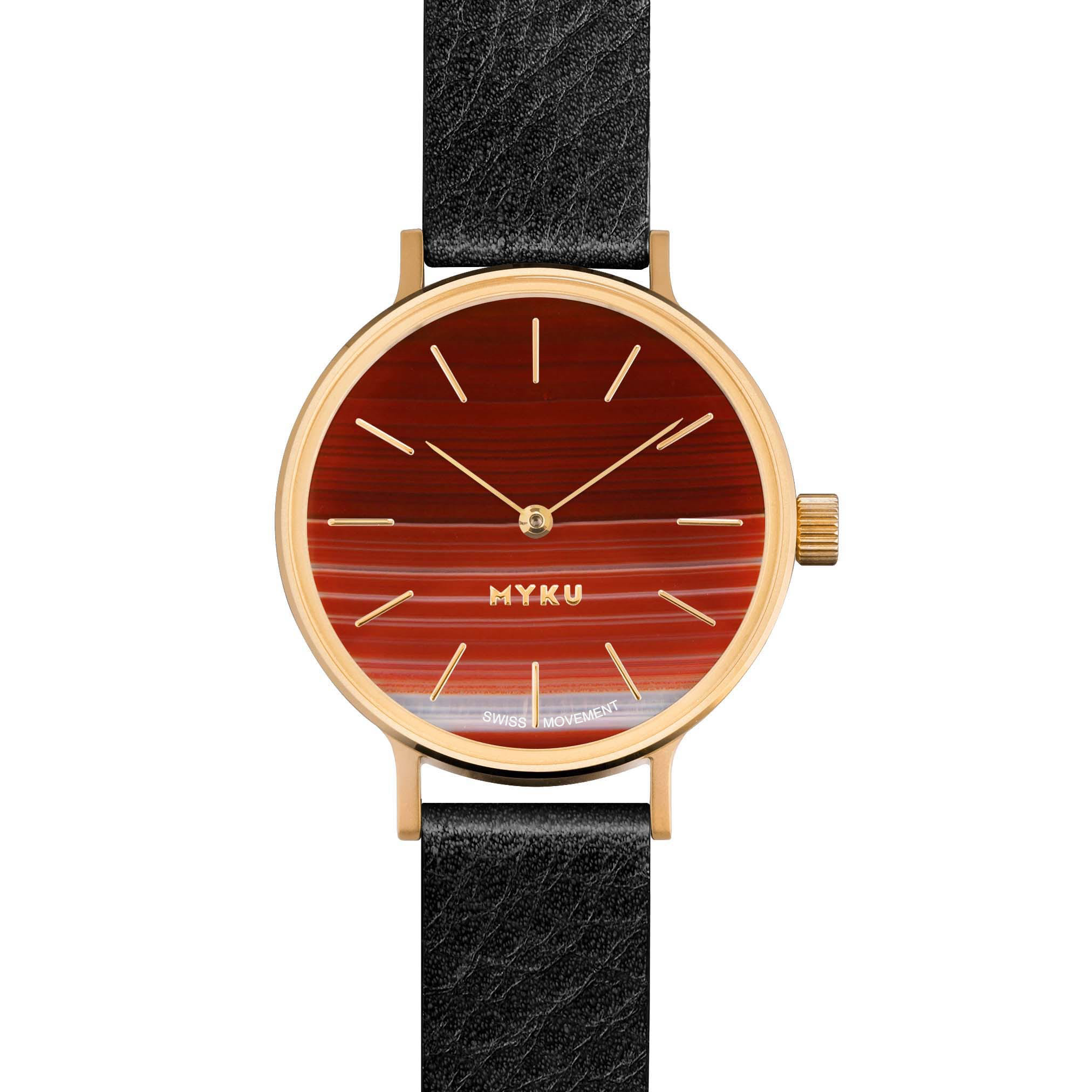 MYKU Sardonyx Gold Watch 32mm
Description
Sardonyx or Red Onyx is a variety of layered Chalcedony consisting of different shades of milky white with deep red accents or brown agate. This fascinating stone is a natural hybrid of Sard and Onyx, both minerals, giving the stone its distinctive fiery red pattern. High quality red onyx is mesmerizing through its brilliance and colorful vibrancy. MYKU hand-selected and crafted the best pieces to be featured in our timepieces.
The Stone
There was a time when Red Onyx was known to be more valuable than Sapphires and Gold. The stone was most famously worn by Roman soldiers as protection, engraved and kept in a talisman around their necks, when venturing into battle. Women wore Red Onyx as necklaces, adorned with images of Venus, as the stone was believed to harness the power of love. Until today, this mythical stone is believed to stimulate happiness and charm, prospering its wearers chances of finding true lasting love and friendship.
Specifications
Sardonyx with Gold Case
Ref: EMGLNO-RO
Bezel: Satin Polished 316L Stainless Steel IP Gold Plated
Dial: Sardonyx
Markers & Hands: Brass
Movement: Swiss Quartz Ronda
Glass: Crystal Sapphire
Strap: Genuine Black Italian Leather
Strap Buckle: Polished Polished 316L Stainless Steel IP Gold Plated
Gender: Female
Battery operated: 10 years
Every watch is unique due to the natural stone dial face.
Dimensions
Dial Diameter: 32mm
Strap thickness: 2.8mm
Strap Length: One size fits wrists 130-185mm
Crown Size: 4mm
Case thickness: 6mm
Lug Width: 14mm
Shipping & Delivery:
All purchases are shipped to all of our global destinations. Orders placed before 1pm (GMT+8) will be dispatched within the same day.
1-3 working days for China delivery

4-6 working days for US delivery

4-9 working days for Europe delivery